Column: Women's empowerment and more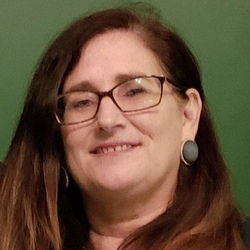 [Opinion column written by Lauren Bell]
Women are the foundation of our Bermudian society. Whether it's on the doorstep when we're canvassing or traveling in the community, we've heard about your struggles, listened to your insights on how certain challenges can be overcome, and are committed to improving your life in real ways. and tangible.
We recognize in these difficult times; our women have been among the hardest hit by the economic consequences of a global pandemic and soaring global inflation.
Many of you have told us that you want to be able to get by, start or grow your business and provide jobs, opportunities and services to our community. And we listened. We understand that greater financial inclusion for women means they will be able to empower themselves economically, create new businesses and services, and enable them to better make ends meet and potentially even develop a multigenerational wealth.
That's why, as your government, we were so pleased to announce our agreement between the Department of Social Development and Seniors and the United Nations, the Multi-Country Cooperation Framework for Sustainable Development [MSDCF], Last week. This partnership, the first of its kind in Bermuda, will directly benefit the women of our island through its "Rebuilding Equality through Innovative Financing for Gender Equality and Women's Empowerment" initiative.
Led by the United Nations Women and Development Program and funded by the United Nations Joint Fund for Sustainable Development Goals, this initiative involves working with stakeholders to benefit women within the Blue [marine]Green [environmental/agricultural]and Orange [cultural/artistic] Savings. We will also provide access to this program to our youth and people with physical disabilities.
This means:
Women entrepreneurs in Bermuda will have access to more funding, tools and support to overcome the risks and institutional barriers that have historically hindered their entrepreneurial success.
The creation and growth of new women-led businesses in Bermuda's marine, environmental/agricultural and cultural industries.
Introducing innovative financing vehicles and digital platforms reduces financing gaps and institutional barriers faced by disadvantaged groups.
The government will also work with the Bermuda Economic Development Corporation, FinDev Canada, Portland Private Equity and stakeholders from the academic, tourism, agricultural and creative sectors to help make this initiative impactful and successful.
Your government is listening and understands the struggle many of us face in these trying times. That's why we've frozen gas prices and eliminated taxes on basic groceries to help reduce the effects of global inflation on our economy and the diminishing purchasing power of our families. This initiative is just one of many initiatives we will be announcing that are designed to help our people and make Bermuda a better and fairer place for all.
– Lauren Bell, PLP Vice President
Learn more about
Category: All news