Congress women's wing attacks Modi government for women's security and empowerment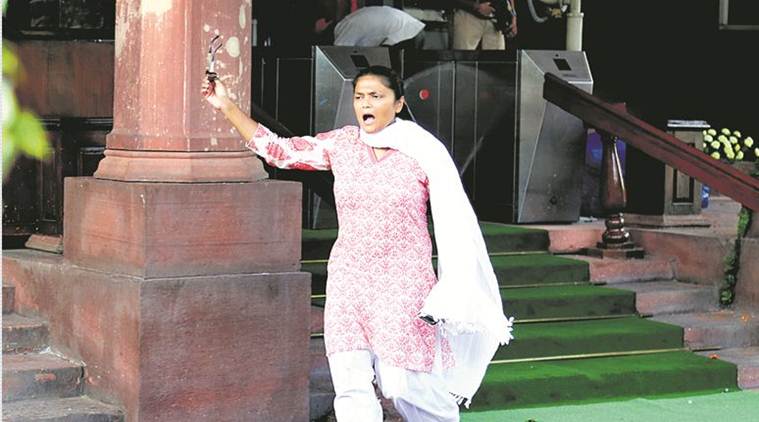 The All India Mahila Congress (AIMC) on Monday issued a 'charge sheet' against Prime Minister Narendra Modi, claiming that the NDA government has completely failed to empower women and provide them with security.
Calling the government's assurance of women's safety a "jumla", AIMC President Sushmita Dev, in a statement, said the BJP called women "Nation Builder" in its 2014 manifesto, but "the pledge to reserve women in assemblies and parliament is violated. "Despite an absolute majority in Lok Sabha and the assurance of the support of the Indian National Congress, the bill is stalled," the statement added.
Dev, MP for Silchar, Assam, also questioned the Prime Minister's silence on the growing incidents of women and children being raped and/or killed in the streets. She also mentioned the recent brutal gang rape and burning of a living woman in Sabhal. She pointed out that BJP members continue to support the accused in the Unnao and Kathua rapes. She added that even when female students in the Prime Minister's own constituency were beaten by male police officers, the Prime Minister remained silent.
Adding to the list of NDA government "failures", the AIMC pointed out that despite being in power in 21 states, the government has failed to set up fast-track courts in rape cases. Dev said: "In a response to the Lok Sabha on March 28, 2018, the Minister of State for Law and Justice, PP Chaudhary, advised that there were no fast-track tribunals set up to deal quickly cases of crimes against women in Assam., Gujarat, Haryana, Madhya Pradesh and Rajasthan and many other states.
In his tirade against the BJP and its failure on the women's issue, Dev cited Sushma Swaraj's recent trolling, adding that the party's misogynistic ideology would not even spare its own people. Claiming that those in power are behind these trolls, she wrote: "Attacks on women are rather encouraged, as many of today's most vicious and unbridled trolls on social media are 'blessed' with be followed by the Prime Minister himself.
The AIMC chairman said if the prime minister showed up at the monsoon session and responded to these 'accusations' then he would be presumed 'guilty'.
Earlier today, Congress Speaker Rahul Gandhi wrote to Modi asking for his support in passing the Women's Reservation Bill during the upcoming monsoon session of parliament.