Does gender play a role?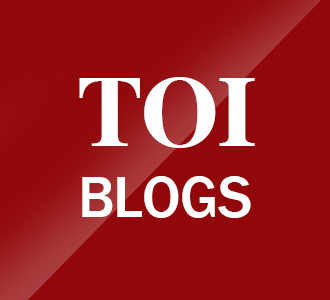 The health sector is clearly dominated by the female workforce, but women remain underrepresented in the upper echelons of management positions, particularly at senior management or board levels. While we have seen great strides towards gender equality globally in many sectors, gender differences can be seen significantly in the types of leadership positions women hold.
Traditionally, the health sector has attracted the participation of women in "caring" professions such as nursing. According to available data, women constitute up to 30% of doctors and 80% of nurses and midwives in India. But, when it comes to leadership roles like CIOs, CTOs, and CISOs, women accounted for just 22% of high-tech positions last year, according to Boardroom Insiders' 2021 report.
The participation of women at all levels of the health sector will lead to inclusive and equitable health care delivery with a focus on everyone in society, including the marginalized.
It will also put women's health on the public health map and lead to the collection of disaggregated data, as well as gender-differentiated diagnosis and treatment of diseases. Women health and pharmaceutical industry leaders are harnessing people in rural and remote urban areas through innovation in diagnostics and enterprise making last mile healthcare delivery a reality.
A 2021 Lancet study on "Advancing Women in Healthcare Leadership" based on a systematic review and meta-synthesis of multisectoral evidence of organizational interventions concluded that leadership, commitment and accountability were key drivers of change when it comes to creating a more gender-responsive approach. – friendly workplace. And many healthcare organizations are witnessing this transformation, with women themselves leading the cultural reset process.
On the one hand, organizations are increasingly talking about gender parity in their vision and mission document and conveying it in all processes with a commitment to promoting diversity and inclusion in the workplace. Mechanisms are in place to ensure that cultural and social factors do not impede the advancement of women into leadership positions. This includes
? Redefining power dynamics to include the strengths and perspectives of men and women
? Have more women on boards of directors and in various committees
? Put in place policies that can address discrimination and mechanisms that can support working mothers who have had babies and who are trying to balance their roles as women and as leaders.
There are many benefits to having women in leadership positions, such as better collaboration, better communication, and better problem solving. Women have been proven to hold a key advantage when it comes to soft skills and emotional intelligence.
Women leaders are perceived to be more democratic and empathetic. Many adopt a variable leadership style that is often people-oriented, seeking to promote collective decision-making, teamwork, and accountability for failures while motivating colleagues on their path to growth. Women bring diversity and different perspectives to the office and also help close the gender gap in the workplace. This is well known and documented by experts.
Although we are making progress, the challenges women leaders still face include a lack of investors willing to fund women-owned businesses, limited support, workplace and inequity, and discrimination around leadership. other aspects. Not to mention the unequal responsibilities for household chores, child care and elder care. Change must be institutionalized and start at the family and community level. We had the beti padhao initiative – now we need the beti badhao (labour promotion) initiative!
The need of the hour is to consider the fact that when it comes to leadership in healthcare or any other industry, gender doesn't and shouldn't really matter! The key is leadership skills and the ability to lead a business to success and great heights!
END OF ARTICLE