East West Center Changing Faces Women's Leadership Seminar 2022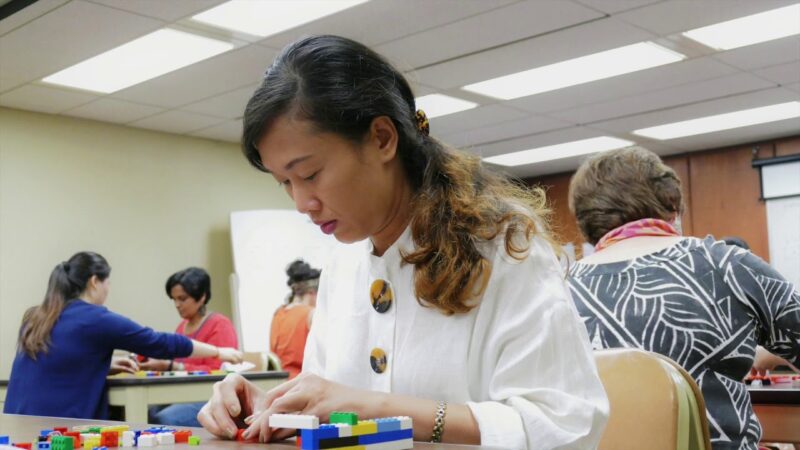 Deadline: April 15, 2022
Applications are open for the East West Center Changing Faces Women's Leadership Seminar 2022. This immersive 12-day leadership and professional development seminar is designed for innovative women entrepreneurs from Asia, the Pacific and the United States to improve their leadership skills and entrepreneurial capacity. ; explore through experience innovative examples of entrepreneurship, leadership and community; develop a sense of self-efficacy; and expanding national and regional networks.
The Changing Faces Seminar aims to:
Improve the entrepreneurial capacity and leadership skills of innovative women through training exercises, workshops and facilitated meetings; and visits to community sites;
Implement a one-year project for the improvement of a participant's business or community through a concrete action plan;
Develop participants' social capital and establish a community of women leaders through networking opportunities and ongoing social media contact with speakers, trainers, Changing Faces alumni, the local community and each other;
Create regional awareness among participants through reciprocal learning and exposure to new ideas and divergent perspectives;
Empowering the next generation of women leaders in Hawaii through a service project undertaken in partnership with Sacred Hearts Academy.
Funding
The Changing Faces Women's Leadership Seminar is funded by the East-West Center, the Fish Family Foundation and others. The funding supports the participation of six to eight women from the United States and the Asia-Pacific region. A full scholarship is estimated at $2,985/per participant and includes the following programmatic costs:
Inter-island airfare from Oahu to the island of Hawaii
Ground transportation and airport transfers throughout the 2022 program
Accommodation on Oahu and the island of Hawaii for 12 days of the 2022 program
Program meals and a modest per diem to cover meals not provided throughout the 2022 program
Pro-rated speaker fees and training workshops
Personalized welcome mentoring
Cultural activities and networking opportunities
Resource materials for participants
Experienced facilitators familiar with regional issues and women's leadership
All Changing Faces women are responsible for their own round-trip airfare to and from Honolulu, visa expenses, health insurance, baggage fees, and vaccination fees. Given the limited number of scholarships available, the Center strongly encourages additional sharing of program costs by participants. and views cost sharing as evidence of a candidate's commitment to growth, a desire to grow their business, and seminar goals. This is an important consideration of the selection committee.
Eligibility
Open to women business owners and social entrepreneurs who have demonstrated leadership and the ability to make a difference and influence others in their communities.
Innovative entrepreneurs, business leaders, government and industry decision makers, and civil society leaders with at least seven years of professional experience and who play a leadership role in their community are eligible to apply. Innovators can generally be defined as those who have created an original idea or product or who are recognized for their ability to improve on an original idea or system.
Eligible countries are United States and Afghanistan, Australia, Bangladesh, Bhutan, Brunei, Cambodia, China, East Timor, Federated States of Micronesia, Fiji, Hong Kong, India, Indonesia, Japan, Kiribati, Laos, Malaysia, Maldives and Marshall Islands. , Mongolia, Myanmar, Nauru, Nepal, New Zealand, Niue, Pakistan, Palau, Papua New Guinea, Philippines, Samoa, Singapore, Solomon Islands, South Korea, Sri Lanka, Taiwan, Thailand, Tuvalu, Vanuatu, Tonga and Viet Nam. Women from Hawaii and Oceania are especially encouraged to apply!
Candidates must have the ability to communicate in English in a professional setting. Preference is given to candidates with limited opportunities for international exchange and professional development as well as those who offer to share programmatic costs.
Application
Applicants must submit all of the following to be considered:
Completed online application form for the Changing Faces Seminar
Letter of interest (maximum three pages) including:

A brief description of your business/organization and your role
What you expect to contribute and earn by participating in Changing Faces
Concrete example(s) of your professional leadership and innovative spirit, as defined above
Demonstrated potential for impact within your community
Identify an achievable goal for your organization or community that you want to work on and describe the role you can or want to play in achieving that goal. *NOTE* This will form the basis of your action plan for the coming year. For more information on the action plan, click here.

Curriculum vitae/CV (maximum two pages)
Two professional letters of recommendation describing your suitability for seminary. Letters must be signed and on letterhead.
A telephone interview may be conducted with the finalists.
For more information, visit Center East West.