Empowering women alone can set the tone for positive growth, says Minister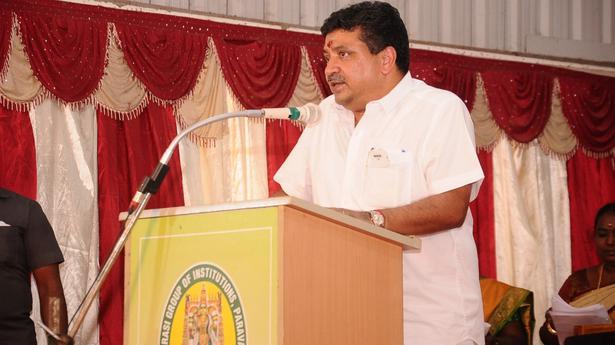 While 96% of female students in private schools have access to tertiary education, only 46% of girls graduating from public schools enter tertiary institutions, Finance Minister Palanivel Thiaga Rajan said on Wednesday.
Speaking at a reception hosted by the TN State Minority Commission at the Mangayarkarasi College of Arts and Sciences for Women to distribute prizes to winners who entered various competitions from 39 women's colleges, he said that the government offered many incentives for girls education.
In fact, Tamil Nadu ranks well above the national average in the field of education, he said and wished that in the coming years, more female students from public schools would take up studies. superior. "Don't stop at Plus Two… More literate women in a society is a powerful indicator of economic growth," he said. Women should not only stop at higher education, but should also become entrepreneurs, he added.
The government of Tamil Nadu has focused on inclusive growth and the Dravidian model has now become a topic of discussion among many states, he said. In such a conducive environment, female students should seize opportunities to present themselves in their lives, he added.