Five positive developments around the world for the empowerment of women in 2021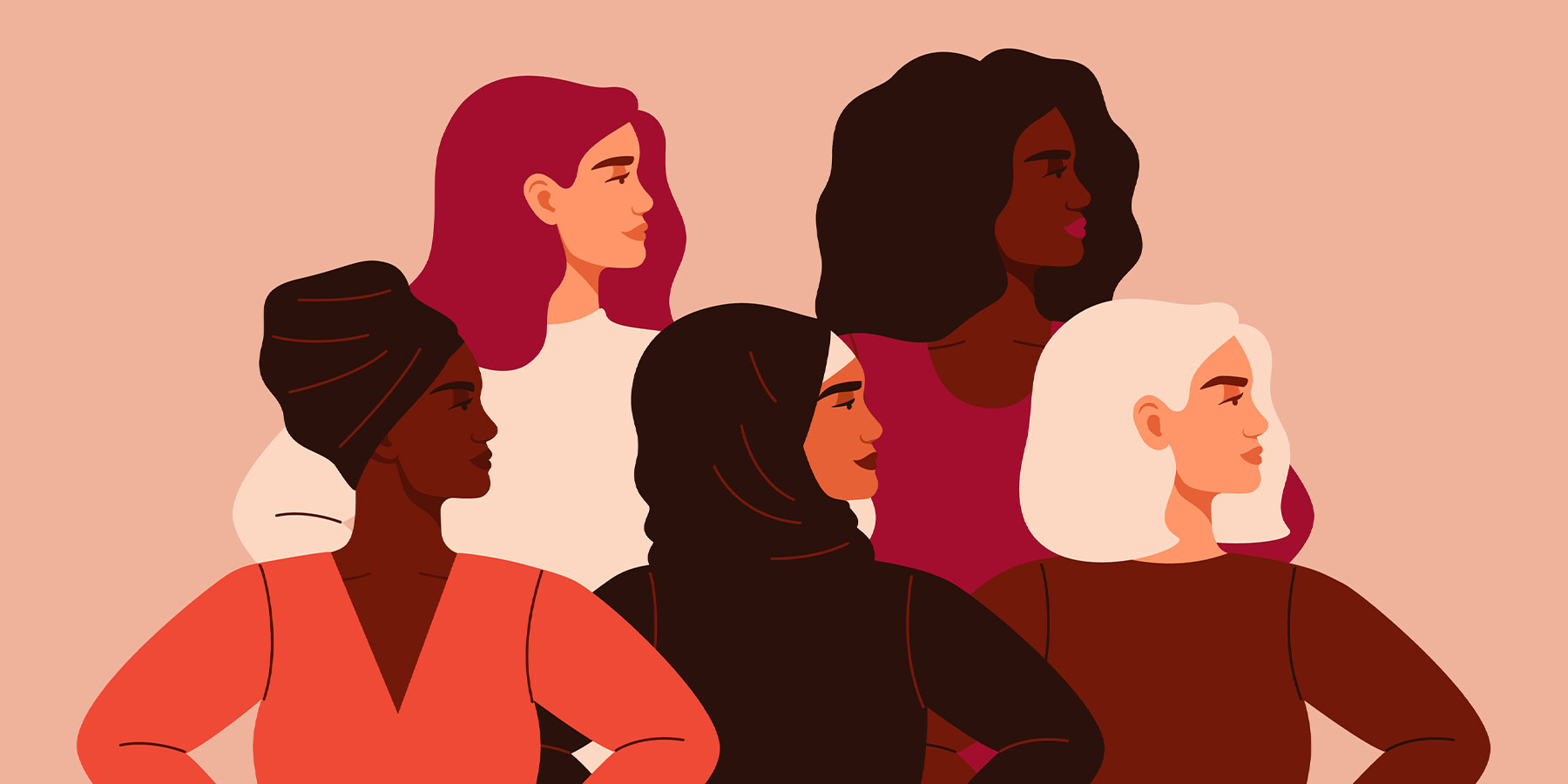 2021 has been an eventful year for women around the world. Global institutions and world leaders took decisive action during the year by delegating resources to work to empower women and promote gender equality. As the year draws to a close, let's recap the five good news for 2021 for women's empowerment around the world.
Gender Linkage for Women's Empowerment
The issuance of gender bonds to support and empower women has been going on since 2013, but it has never been as popular as it has been this year. In 2021, the Japan International Cooperation Agency (JICA) became one of the first public development banks to issue a gender bond to promote women's empowerment and education and ensure gender equality in developing countries. The government-backed nonprofit aid organization has managed to raise nearly $ 181 million in this way. The bonds have maturities ranging from 10 to 20 years to support initiatives in areas where women do not have equal access to education, employment or political participation.
Earlier in February 2021, the Asian Development Bank raised around $ 20 million from the first bond of its kind issued in Kazakhstan. The proceeds of the bond are intended to help finance the Project to Promote Gender Equality in Housing Finance which aims to expand the lending operations of the Housing and Construction Savings Bank of Kazakhstan ( Otbasy Bank) and promote affordable residential mortgage loans for female borrowers in predominantly rural areas. .
Several organizations in Mexico are also engaged in issuing gender bonds to fight the empowerment of women in the country.
World leaders pledged $ 40 billion to promote gender equality
At an international meeting in Paris, world leaders, philanthropists and organizations offered at least $ 40 billion to promote gender equality, as women and girls around the world have been disproportionately affected by the effects of the pandemic.
The list of donors includes the Bill and Melinda Gates Foundation which has pledged to invest $ 2.1 billion in health and family planning programs, economic empowerment projects and other efforts over the next five. years. The Ford Foundation has pledged a fund of $ 420 million to fight the risks of COVID-19 for women's rights. The World Bank has agreed to support projects in 12 African countries.
Interweave collaborated with UN Women to apply women empowerment principles to business in India
Diversity consultancy organization Interweave has partnered with UN Women to enable businesses to implement the principles of women's empowerment in India. Established by UN Women and the United Nations Global Compact in 2010, the Women's Empowerment Principles (WEP) provide a value chain approach to women's empowerment through a set of 7 principles offering practical guidance to businesses. on promoting gender equality. Each principle relates to one area of ​​the value chain in the workplace, market and community. This effort is funded by the European Union as part of the regional WeEmpower Asia program.
As part of this initiative, Interweave Consulting will now provide technical support to companies to implement these principles ranging from establishing a high level commitment to gender equality to fair working practices that include access equal to opportunities.
India pledged to cooperate with G20 countries to promote gender equality
Earlier this year, Union Minister for Women and Children's Development Smriti Irani announced India's commitment to address gender and women-centered issues through 'mutual cooperation with the group of G20 countries. Irani officially joined the "G20 Gender Equality Ministers" in pledging to promote gender equality and the empowerment of women through cooperation and coordination in all relevant forums.
WHO pledged broad commitment to women's empowerment and health
The World Health Organization has announced multiple commitments to drive change for gender equality and the empowerment of women and girls in all their diversity. Recognizing that the health sector has an important role to play in preventing and addressing gender-based violence against women and girls, WHO is committed to:
– Increase the number of countries with clinical protocols focused on a comprehensive health response, centered on survivors and empathetic for women and girls victims of violence;
– Work with partners to scale up evidence-based prevention of violence against women and girls in 25 high-prevalence countries, guided by the RESPECT framework;
– Develop and support the adoption by health providers, policy makers and managers of a training course on health responses to violence against women and girls through the Academy of WHO;
– Establish a comprehensive database to monitor the implementation of the Global Plan of Action and regularly publish prevalence estimates from the global database;
– Work with sister UN agencies to increase the availability of essential, multisectoral and survivor-centered services with functioning referral mechanisms, for women and girls of all their diversity, in at least 25 high prevalence countries ;
– Support the implementation of the Global Plan of Action on the response of health systems to violence against women and girls.
In addition, WHO is also committed to investing in the evidence base on sexual and reproductive health and rights, including providing comprehensive sexuality education outside of schools; improve access to quality, rights-based family planning in 14 middle-income countries; help 25 countries increase adolescent access to and use of contraception; disseminate updated guidelines on safe abortion; and make adolescents aware of their rights and their ability to advocate for their needs.
Together with UNFPA and UNICEF, WHO is committed to working to end harmful practices such as female genital mutilation and child, early and forced marriage.