How can organizations create leadership programs for women that actually make a difference?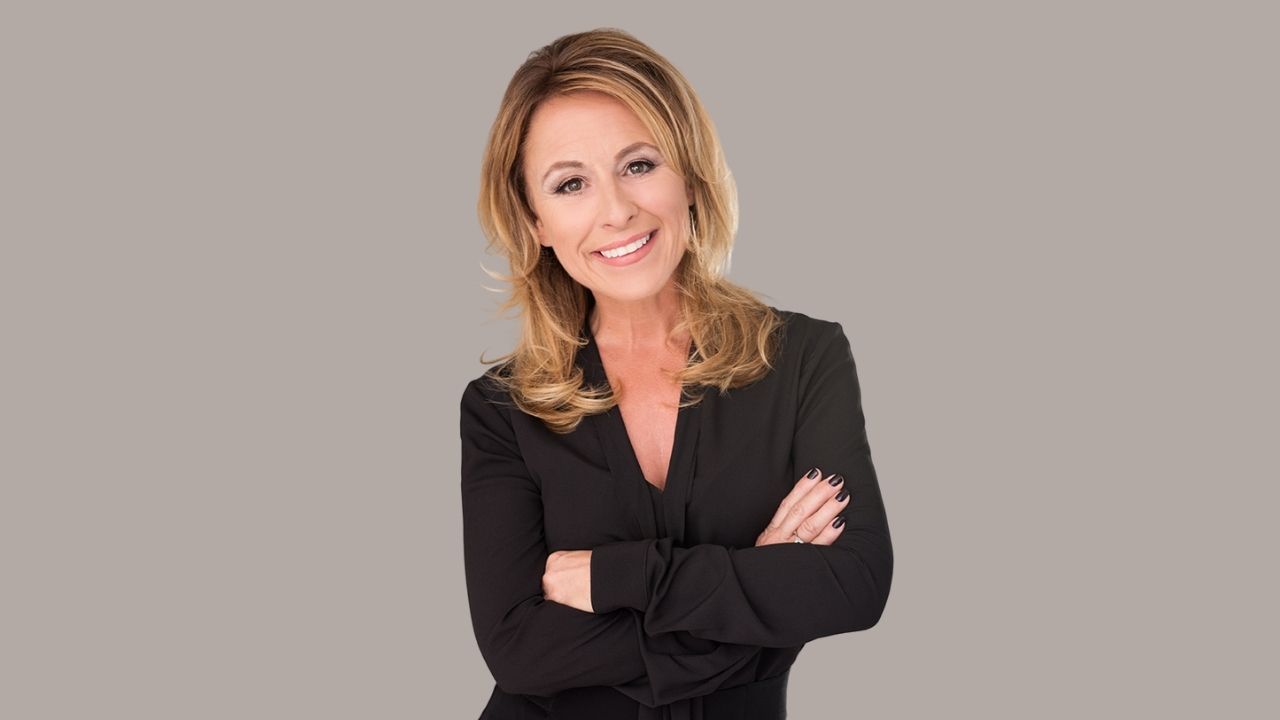 To retain and empower female leaders, organizations need to change their approach to female leadership programs.

Audrey McGuckin identified 14 business system levers that, when not working properly, hold women back.

Allwork.Space spoke with Audrey McGuckin, CEO of The McGuckin Group, to learn more about what companies can do to (really) retain and empower women leaders.
---
In order to retain female leaders, there are ways organizations can create female leadership programs that actually make a difference.
Most organizations create a program that makes the women in the organization feel like they're involved, but that doesn't make a difference. It does not lead to the promotion of women. It doesn't change what's happening with the enterprise system.
The emphasis is on repairing women, but Audrey McGuckin, the CEO of the McGuckin Group, believes that this does not work and gives the example of the 4 million women who have left the labor market in the last 18 months.
McGuckin has spent 30 years in talent development and works with various companies like Amazon, Intel, TechData and Cracker Barrel.
McGuckin recently launched a female leadership program women on the way, based on a new approach to the development of women leaders.
She identified 14 business system levers that, when not working properly, are holding women back. This involves working with companies to change their systems, while teaching women how to effectively navigate the whole system.
McGuckin firmly believes that it is not About fixing women, and that's only when you fix the system and empower women that change can happen.
Allwork.Space spoke with Audrey McGuckin, CEO of The McGuckin Group, to learn more about what companies can do to retain and empower women leaders.
Allwork.Space: Why have four million women left the workforce in the past 18 months? What could we have done to hold them back?
Audrey McGuckin: Nearly half of women say the pandemic has negatively impacted their career paths, according to a September MetLife survey of 2,000 American workers. Almost one in five women say they have been totally excluded from the labor market.
A number of factors have driven women out of work in droves, but the biggest challenge employers face is burnout.
New data from Lean In and McKinsey & Company shows that the gap between women and men who feel burnt out has nearly doubled – and that this disparity is causing more women to consider downgrading their careers or leaving the workforce altogether. job.
We find all of this to be true in the work we do at Women On Their Way (WOTW). The women are exhausted and employers need to change their habits.
Women also shoulder the brunt of care responsibilities and continue to do a disproportionate amount of household and childcare chores throughout the pandemic compared to men, but in addition to these obvious burnout factors, we see women taking on more work in the office around employee well-being, while advancing diversity, equity and inclusion (DEI) efforts, which means that their workload is only increasing.
Allwork.Space: Do you believe this could have been avoided? If so, what could companies have done to retain them? What are the main things women are looking for?
In terms of retention, women are looking for increased flexibility and opportunities for career progression. What we hear from the women we work with is that they also choose who they work for based on:
love what they do

Tailor-made advantages

Personal and professional development

Company investment in Diversity, Equity and Inclusion (DEI) programs

If leaders provide specific feedback that will allow them to grow and flourish
We recommend that employers take a very thoughtful and personal approach to these important issues if they want to retain women.
Allwork.Space: How can organizations create leadership programs for women that actually make a difference in terms of results and retain women leaders?
First, executives need to ask themselves: who are my female leaders? Then they need to take the time to learn about these women in their organization. Study them, ask them what they need, and explore what it will take to keep them going.
We help our clients do this through empathy interviews where we create personas of female leaders within an organization. We then leverage these personalities to create the right solutions and offers for their employees. Solutions must be rich in context or they miss the mark. When organizations are successful, we see dramatic results in terms of retaining and even attracting female leaders to their organization.
Allwork.Space: You've identified 14 business system levers that, when not working properly, are holding women back. What are these levers?
In my more than 30 years of working with CEOs and HR leaders, I've identified 14 business levers that, when working properly, drive DEI programs forward. When they don't work, it's what I call a system failure: the system within this company doesn't support the growth of its female leaders.
Changing the levers can actually change how women are treated within an organization. This empowers not only women, but all leaders within the organization. They can then change the way they support women in their business.
Although I cannot reveal the secret of the 14 levers, I can share a few with you:
Stop Focusing On Fixing Women:

Most organizations have DEI programs that aim to repair women. Not the system, but the women themselves. Sorry guys, that won't work. How can I know? I've worked with hundreds of companies, from Fortune 100 to start-ups. I've seen the mistakes companies make when trying to fix women. They introduce DEI programs that do not move the needle. They throw money at women's leadership, but it doesn't change anything.
Why? Because their systems are broken and you can't fix something that's broken if you focus elsewhere. It's like trying to correct the driving habits of a bad driver who wrecked your car. Your car is still broken even if you teach this driver to drive.
Pride in ownership of DEI programs hinders progress:

We understood. People like to own their programs. But if the program is not working, you have to innovate and fix it. WOTW finds out where the property is stagnant, then we help you solve the real problems.

Offer mentorship instead of sponsorship:

Mentoring and sponsorship are two different things. Sponsors focus on providing connections for more high-profile opportunities, rather than just giving advice. Sponsorship is a big part of navigating "the system" and one of the most important changes a female leader can make.

Vague comments:

One of the biggest systemic problems is that most women receive vague feedback. As a female leader, you can create an environment with your colleagues and managers where you welcome and receive very specific feedback. Candid comments that give you the opportunity to hit the mark next time.

Executive mindset:

Your leadership team needs to be self-aware. They must be ready to change and adapt to new ways of working and thinking. Only then can real change occur. WOTW works with companies to uncover the mindsets of their leaders that they may not even be aware of.

Mindset of female leaders:

There may be pre-established mindsets with the women on your team that are holding your programs back. We recently worked with a company where the oldest woman was not self-aware enough to know she needed to change. She was not supporting the work we are doing. And you know what happened? We found out and tried to work with her, but she refused to change. She was then dropped from the next promotion because she didn't want to change anything about her approach.
Allwork.Space: How does your approach differ from other leaders?
Women On Their Way (WOTW) is the only organization that approaches leadership at the systems level. Business systems are broken, and it's only when we identify, name, and work to update those systems that real change happens. Only when these systems are changed can we begin to close the gender gap.
My proprietary method of examining the 14 levers is unique. I've used it to revamp large Fortune 100 companies, as well as small start-ups. It is an approach that aims to fix your broken systems. There is no other approach like this. I find time and time again that generic programs just don't work. You have to work hard to change.
Allwork.Space: What does the future of work look like for women/women leaders?
While companies have signaled their commitment to DEI efforts amid heightened calls for racial justice across the country, women leaders have backed DEI efforts more often than their male colleagues — but they're not getting official recognition for this work.
The Women in the Workplace report found that women leaders are more likely than men at the same level to champion DEI efforts outside of their normal job responsibilities: 1 in 5 women senior managers spend a lot of time on DEI work that is not central to their core business.
The World Economic Forum says it will take 108 years to close the gender gap at the current rate. I don't know about you, but that's unacceptable to me. This is why I have dedicated my life to encouraging and empowering women.
We need bold action to tackle female burnout and we cannot make progress in closing the gender gap one woman at a time. Real change can only come at a systematic level. Big, big change.
This is what I would like to see in the future so that women can rise to the top and become the leaders the world needs. My goal for the future is for all CEOs to recognize this need for change and embrace real work.