How to Start a Women's Empowerment Club at Any School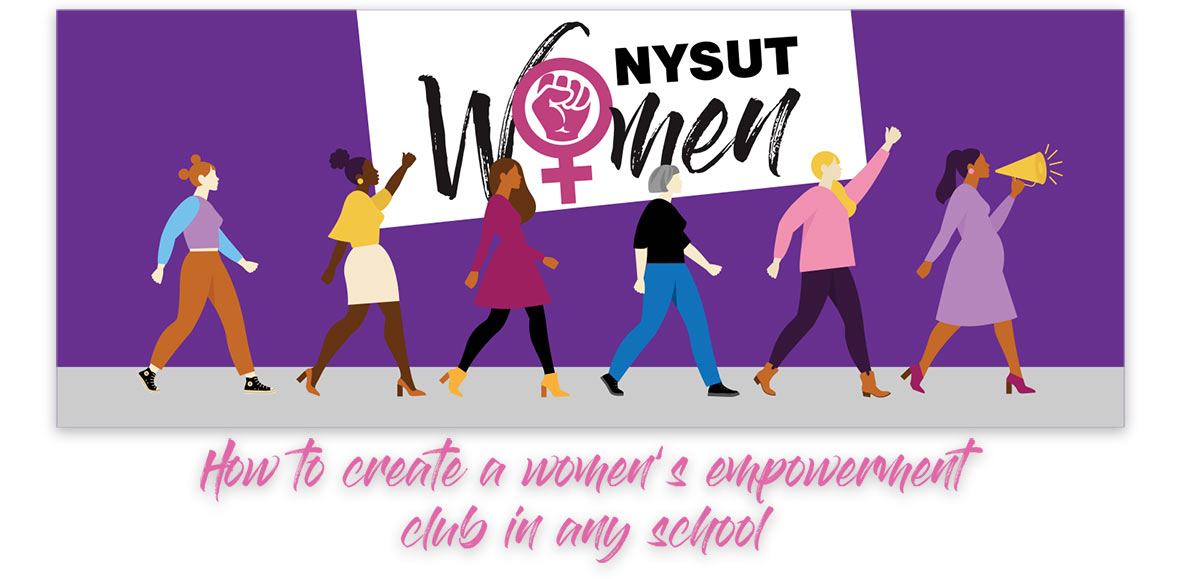 Want to start a club at your school or on campus where students can discuss women's issues, mentoring, and opportunities with students? We have ideas for you on how to get your club off the ground!
---
Why start a club?
Students need safe spaces to talk about issues such as justice, safety, equity, access and representation.
Who would join?
All students are welcome to join.
Talk to students who might be interested
Spread the word!
Ask students to invite their friends
Hang flyers around the school
make announcements
Is it possible?
Consult your contract for more information
View and follow the club formation process for your district
Don't reinvent the wheel. Determine if there are other clubs that could incorporate women's empowerment work
Talk to your union and directors
Make a clear plan
Bring your mission statement
How should it be called?
Finding a name (probably the hardest part!)
Involve all students, regardless of gender or other identity
What should the club do?
Mentoring
Community Outreach
Invite guest speakers to offer new perspectives and life skills
Develop character and strengthen relationships and leadership skills
Explore issues of female representation in curricula, materials, courses, society
Create a safe space to discuss issues relating to girls and women
women's health
Women's safety
body image
Salary equity
Women's rights
Ask the students to plot the course
Enjoy!
Where to start?
Be inspired by the students. Take the initiative from them!
Propose a mission statement or philosophy
Know some of the statistics and inequalities that women face
Think about the strategies you want to teach students to navigate the world
Just start! Understanding things as the club progresses.
Ideas for Guest Speakers
Contact a variety of presenters. Most interviewees will be honored to speak with the students. Remember there is nothing wrong with being rejected!
Small business owners
Yoga teachers
Martial arts workshops
Not-for-profit women's agencies
Educator friends
Medical and Emergency Services Professionals
local politicians
corporate women
Current/former students
Women in non-traditional fields
Therapists or social workers
College professors or guidance counselors
BOCES trainers in non-traditional areas
Remember that no one has all the answers. Get started and see where it takes you!
Resources
Rebekah Stoll Project Support