Indonesia pushes for women's empowerment for sustainable transition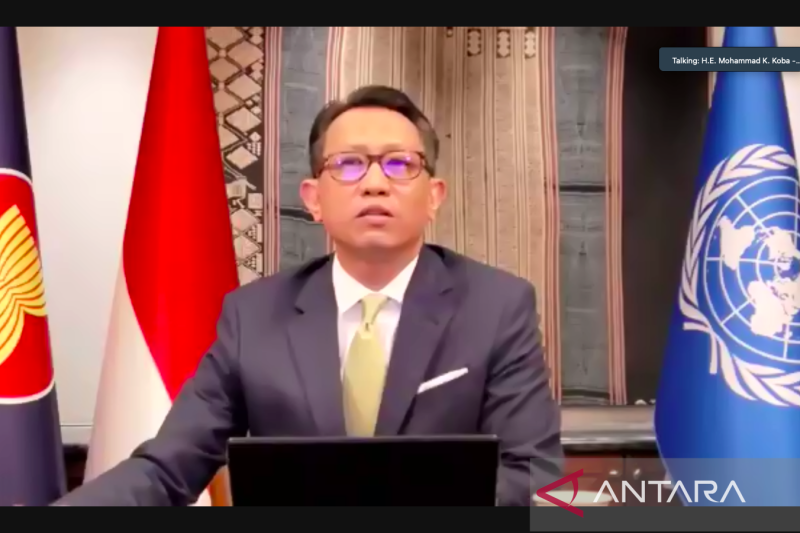 Jakarta (ANTARA) – Indonesia is pushing for the empowerment of women to achieve a sustainable and just transition, Deputy Permanent Representative of the Republic of Indonesia to the United Nations, Mohammad Kurniadi Koba, has said.
"It is crucial for us to further integrate women's empowerment to achieve a just and sustainable transition," Koba remarked during a webinar on "Energy Transition and Rural Women", accessible virtually from here Thursday.
He stressed the importance of changing the mindset from seeing women as objects of policies and programs to seeing women as agents of change.
"This transformation of mentalities is particularly important in our efforts to ensure a sustainable and just energy transition," he noted.
Nevertheless, many rules are still needed to turn this into reality, he said, adding that insufficient access to energy has also led to an imbalance that has affected women and girls.
In many parts of the world, challenges in finding needed energy sources put the security of women, who often bear the burden of finding energy sources for their households, at risk, he said.
"It's clear now that the status quo (the mentality) no longer fits the purpose," Koba stressed.
For Indonesia, the just energy transition is an essential part of its goal to achieve net zero emissions by 2060 or earlier, he said.
"We are committed to ensuring access to energy for all, including women and girls. We also aim to grow our green industry with strong involvement of women and girls as drivers and primary beneficiaries," he remarked.
The energy transition is one of the three key axes of the Indonesian presidency of the G20, in addition to the global health architecture and the digital transformation.
Related News: G20 Empower promotes women's leadership in the private sector

Related news: About 60% of Indonesia's GDP depends on women: minister