ISS UK & Ireland signs the UN Women's Empowerment Principles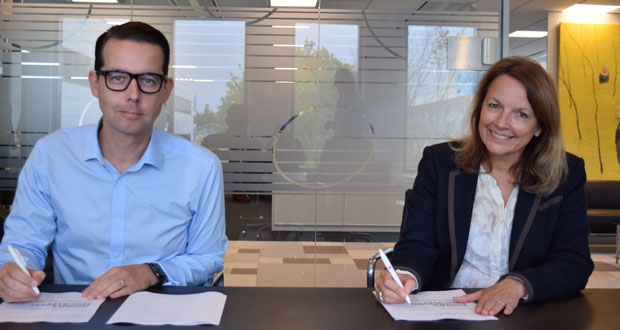 ISS has signed the CEO Statement for the UN Women's Empowerment Principles.
The move supports the company's ongoing commitment to people and society and its dedicated goal of at least 40% gender balance at the corporate leadership level by 2025.
The Women's Empowerment Principles (WEPs) are a set of principles offering guidance to businesses on how to promote gender equality and empower women in the workplace, marketplace and community. Established jointly by UN Women and the UN Global Compact, the WEPs are informed by international labor and human rights standards and grounded in the recognition that business has a stake in and responsibility for gender equality. and the empowerment of women.
ISS is committed to specific initiatives to empower women, such as job ranking systems to ensure equal pay for equal work, a mentorship program focused on diversity and inclusion, and initiatives to influence leadership. equality in the supply chain.
Women's Empowerment Principles:
Establish high-level corporate leadership for gender equality.
Treat all women and men fairly at work – respect and support human rights and non-discrimination.
Ensure the health, safety and well-being of all workers, women and men.
Promote the education, training and professional development of women.
Implement enterprise development, supply chain and marketing practices that empower women.
Promote equality through community initiatives and advocacy.
Measure and report publicly on progress towards achieving gender equality.
Jacob Aarup-Andersen, Group CEO of ISS World Services A/S, said: "I am very pleased to support this important initiative. Gender inequality is one of the greatest human rights issues facing the world today, with enormous economic and social consequences for society as a whole. As a company with nearly 400,000 employees worldwide, ISS has a responsibility to ensure that all genders are treated equally and fairly. We're not there yet – women make up 50% of our frontline placemakers, however, they only make up 25% of our senior leadership across the Executive Group and Country Leadership Teams.
"We are firmly committed to changing that, and I am happy to see that we are moving in the right direction on this program: in the past 12 months, we have gone from 3% of our revenue managed by women country managers to now 35 percent.I believe that advancing women in all functions and at all levels of our organization will also lead to greater innovation, better organizational performance and better service to our customers.
Liz Benison, CEO of ISS UK and Ireland, said:"We are honored to sign the UN Women's Empowerment Principles (WEPs), to promote the importance of equality in the workplace. ISS is committed to equal opportunity for all and I am deeply thrilled to empower the women in our organization to reach for the sky.
Six-step facility management in the post-pandemic world
As workplaces open up and restrictions lift, the role of FM has become more important than ever.
The challenges posed by the Covid-19 pandemic now provide a valuable opportunity for FMs to demonstrate their skills and adaptability. While on a practical level FMs are responsible for making buildings safe and comfortable, they are also crucial in attracting people to the office.
Speaking with industry leaders, it's clear there are six key focus areas. Zip has released a white paper that examines each of them, suggesting ways for facility managers to navigate the complexities and pace of a return to work, while providing clear and effective leadership in road course.
To learn more download the white paper here.