KAPAL proposes 5 measures to encourage women's leadership at the G20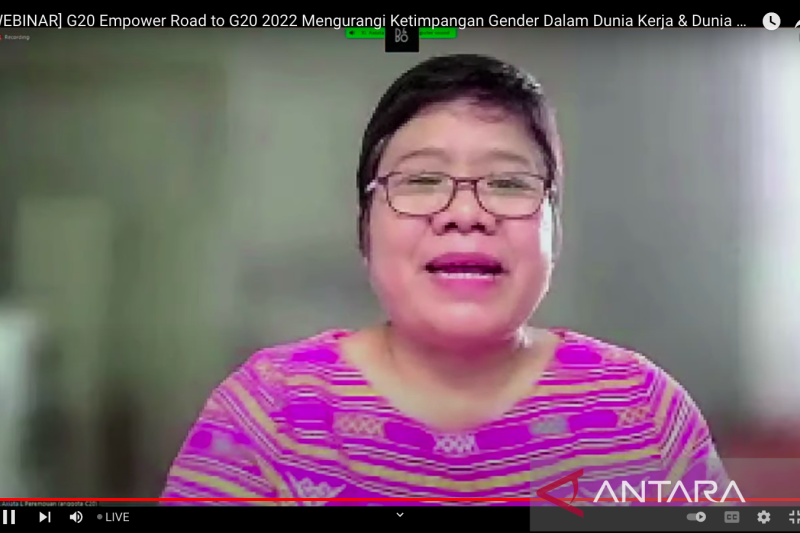 Jakarta (ANTARA) – The Women's Alternative Education Circle (KAPAL Perempuan Institut) has made five recommendations to the G20 to encourage women's leadership, including helping women break their silence on issues that affect them and overcome stereotypes.
"It is non-negotiable that we need to develop a critical awareness that frees women from the stereotype that they cannot be leaders," KAPAL Director Misiyah remarked during a G20 Empower webinar on " Road to G20 2022″ here on Wednesday.
Women should also be free from double burden, subordination, exploitation and harassment, whether in public or domestic spheres, she added.
The second recommendation is to create an enabling environment by changing cultural norms that promote gender bias at the individual, family, community, government and support group levels, she noted.
The third is affirmative action which can manifest in temporary and special policies, she said.
Related News: G20 Empower promotes women's leadership in the private sector
"This can be (in the form of) quotas, access to market finance, social protection for those who are economically, socially and marginalized because of religion, gender, race, ethnicity" , added Misiyah.
The fourth recommendation is a gender-responsive budget policy that covers all women, both in the workplace and in entrepreneurship.
"I would like to make special mention of the informal jobs that are struggling to pass the domestic worker protection law," she said.
The final recommendation is the collaboration of the global network that aims to monitor women's leadership engagement in workplaces and entrepreneurship, she noted.
"So that the goal of leaving no one behind becomes a springboard as we engage in efforts that can help eradicate discrimination and liberate women from all borders," she remarked.
Misiyah also claimed that women's leadership is varied and brings about cultural change.
Nowadays, many women in the regions are doing what men customarily and culturally did in the past. For example, in Padang, West Sumatra, some women are involved in nursery management.
"It breaks the gender perspective that such activity was once carried out by men," she noted.
Misiyah also listed male-dominated jobs such as carpentry and shrimp nursery management that are currently held by women.
"It shows how women can lead, initiate, influence and achieve cultural change as well as other gender issues," she remarked.
Related news: Ministry of State Enterprises pushes for greater involvement of younger staff and women