Multilateral diplomacy – Capacity building in the area of ​​gender, women's leadership and mentorship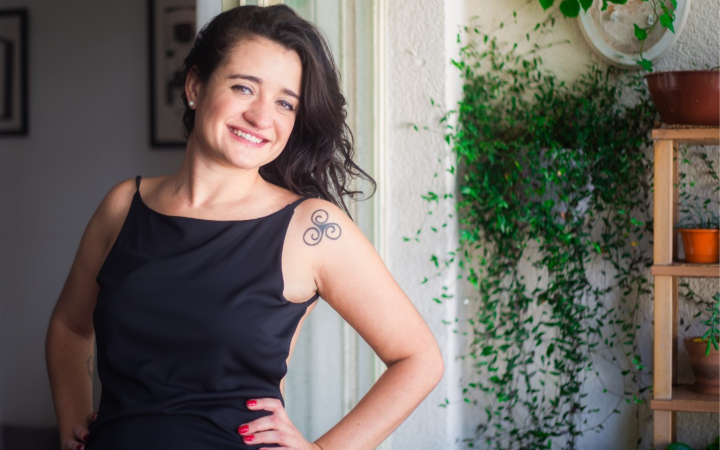 Adrian Silva
Social worker and family counselor
Learn gender and leadership skills for community and women empowerment
Lajedo, Pernambuco, Brazil. Adriana Da Silva has been a volunteer social worker and family counselor for six years, helping vulnerable families in low-income communities. Six years ago, Adriana became involved in social work as a way to improve the economic growth of the community around her and the empowerment of women. Later, community members joined his efforts and decided with 10 other volunteers (8 women and 2 men) to create an NGO called "new life opportunities" with the main aim of helping families to get out of poverty, for example through courses on entrepreneurship for women. Adriana was elected to lead the NGO and fund its work. The team organizes festivals to raise money and meets with the mayor to raise awareness of community issues. Examples of her work include supporting women by teaching handicrafts and showing them possible sources of income by selling handicrafts or cooked meals so that women can bring income to their households. Alongside the work in NGOs, Adriana is currently studying psychoanalysis and will take her final exam in June 2022.
Adriana decided to enroll in the course to strengthen her community methods, facilitate confidence building and gain confidence. And it had the desired effect, because according to her, after the workshop, she felt "like Cinderella, because everything shines now".
Adriana now feels more aware of using communication skills, such as how to deliver a speech. She used to be very shy, but now after class she finds it easy to give a speech and is no longer shy either in her professional or personal life. This also applies to her studies, during which she never dared to speak because she heard an inner voice that prevented her from sharing her thoughts. Additionally, Adriana shook when speaking in public, especially when speaking to people of different social classes with different perspectives on women's empowerment. After class, her classmates noted her change in behavior and described it as "Ms. Silence now wants to embrace the world" and Adriana states that she feels more secure and confident.
Adriana feels that the course's communication skills have been particularly useful for her work as they have helped her discuss gender issues in a more structured way using relevant arguments to convince colleagues to be gender sensitive. In her field of work, full gender inclusion is always questioned, but after the course she looked at it in a more positive way by changing the way she communicated about it. She made more eye contact and used illustrative videos in her presentation which made others see her as a human being and not someone of a specific gender. She also organized a meeting with the co-volunteers to share her skills on gender inclusion.
Resilience skills are particularly important for his professional success. Sometimes things don't work well in volunteer work, for example when there is no electricity, no clean water or when team members are less motivated. Even in situations that she previously experienced as stressful, she now remains calm and uses positive psychology to explain to others that they are part of the team and that together they go further. After the course, she became more solution oriented and this had a positive effect on other team members and community members who felt their tasks were important and valued and showed more commitment to contribute.
In terms of leadership skills, Adriana felt the course was like "opening a gift box". Adriana now sits every weekend with the other volunteers and they discuss issues such as stress management. She creates an environment that makes them feel more comfortable sharing and that they are not in competition but working hand in hand. An example of a situation they discussed was when one of the fellow volunteers felt demotivated because she couldn't find a place to breastfeed her baby and had to rush back and forth between places. Adriana took the initiative to create a breastfeeding room in which a mother would feel comfortable. Her co-worker felt that others wanted her to be part of the team and immediately recommitted herself more to her work. Likewise, the two men who are part of the volunteer team now seem more open-minded and receptive. The women on the volunteer team have also benefited from a boost in self-esteem and are more confident about their role and importance. Adriana then shared a poem with the women she learned from the workshop, Still I Rise by Maya Angelou. The poem is about using self-esteem and self-respect to overcome challenges. As a result, the team became more confident and efficient in their work. Adriana largely credits this improvement in her leadership skills to the course.
Another skill area Adriana has been able to use is in mentoring. Through the course, she realized she was "wrong" mentoring by finding another way to do it. She is now able to balance her emotions better when mentoring and has also shared the new approach she has learned with her colleagues, especially in promoting gender inclusion.
The workshop was also a motivational booster for Adriana that showed her the way forward. Meditation skills, a concept she was unfamiliar with before the course, further helped her develop her confidence in the right approaches.
Finally, she also learned to identify markers of stress and after the course she was able to better balance her role as mother, volunteer and student, wearing these multiple hats.
Adriana says she feels 100% more confident than before the workshop and attributes 90% of the knowledge and skills applied to her job directly to the training.
She concludes by suggesting extending the class as she felt she couldn't get enough.