Port Lincoln opens new women's safety center offering domestic violence support
When Andrea Broadfoot was punched in the face by the father of her then six-month-old twins, she had no idea it could be described as family or domestic violence.
Key points:
In a state-driven network, women in the regions will have access to more domestic violence support
Port Lincoln Security Center is the latest center to open, joining places like Mt Gambier and Port Pirie
Michelle Lensink, Minister of Social Services, says the centers will save lives
Although she describes herself as a strong, empowered woman, Ms Broadfoot said the fact that it happened without warning left her in shock, with shame and embarrassment as added baggage.
It wasn't until she joined the board of Yarredi Services, a domestic violence counseling and specialist network, that she realized.
"There would be a lot of people like me who wouldn't call it family or domestic violence, and wouldn't have a place to go for help."
However, Ms Broadfoot hopes women will know they have extra support in Port Lincoln now that a new Women's Wellbeing and Safety Center has been launched.
The hub is part of a state-first network to help at-risk women in regional areas get better access to professional help.
The center will provide a counseling centre, a play therapy room and a main meeting room where the women can meet the police and have access to computers.
"If something is wrong in your relationship, or if you have this feeling in your stomach that you are not being treated well, we are considering coercive control and being under pressure, it is important that we know that there are services to help you," Ms Broadfoot said.
Four years of preparation
The center has been in the works for four years and Kristen Lawler, Project Manager at Yarredi Services, has worked hard to get it up and running.
"People usually end up having to tell their story multiple times which often re-traumatizes them. Hopefully this center will reduce that stress and trauma.
"The idea of ​​the center is that it's a one-stop shop; people don't have to go to different places to report domestic violence."
Police will have 24-hour access to the facility and were actively involved in the opening.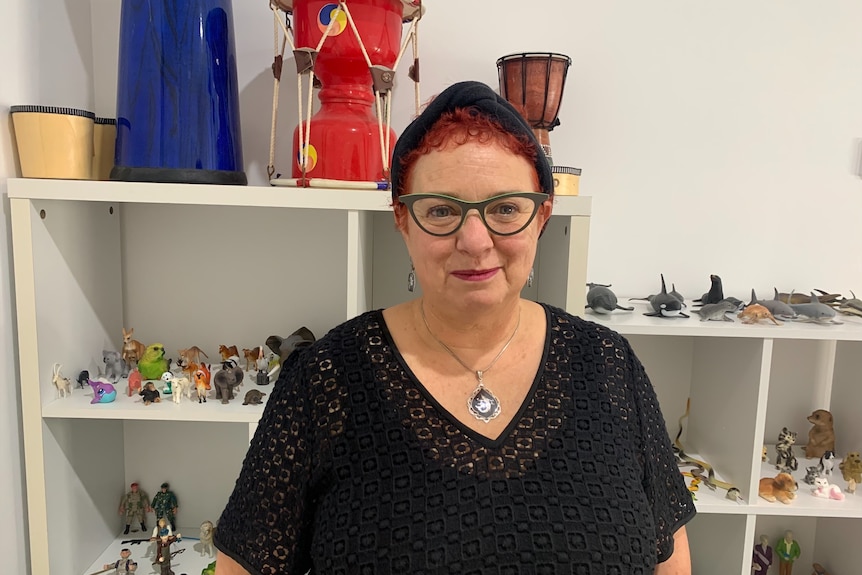 "It will save lives"
Michelle Lensink, Minister for Social Services, launched the centre, the latest of 10 hub openings in the South Australian region.
"We know that domestic violence is very prevalent in all of our communities, so we need people to access the information they need, whether it's a crisis or some other form of assistance.
"We need to have things in people's communities so they can get help when they need it instead of having to wait until they have a trip to Adelaide."