The government has yet to use more than Rs 10 cr for women's safety projects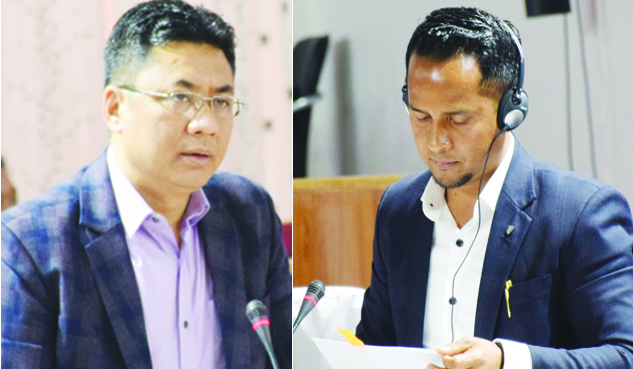 SHILLONG, Mar 11: The Meghalaya government is yet to avail Rs. 1,061.9 lakh for the implementation of women safety projects in the state under the Nirbhaya Fund.
This was revealed during the ongoing budget session here on Friday.
Chief Opposition Whip George B Lyngdoh, while raising the discussion on zero hours notice, alleged poor use of funds under the Nirbhaya scheme despite rising crime rates against women and children in the state.
He also asked if one-stop centers for women in distress and hotlines for women had been established in the state.
In his response, Social Affairs Minister Kyrmen Shylla informed the House that a total amount of Rs 1.7.94 crore was utilized out of Rs 28.56 crore, which was received under the Nirbhaya Fund from 2016-17 to 2020-2021.
Further elucidating, Shylla said that as part of the (Home) Police Department, the National Emergency Response System (NERS) DIAL 112 Emergency Support System (ERSS) has been implemented, for which Rs 3.18 crore was used out of Rs 4.63 crore that was received. He went on to inform that several other programs have also been implemented under the (Home) Police Department.
According to the Minister of Social Affairs, the government has also received a one-time grant of Rs 50 lakh to support the Meghalaya Victim Compensation Scheme. Of this amount, Rs 49.91 lakh has been utilized, he said. He also informed of other expenses related to purchasing tracking device, panic button, etc. and setting up one-stop centers.
It is worth mentioning that the Government of India has established the Nirbhaya Fund for the implementation of initiatives aimed at enhancing the safety and security of women in the country.
An Empowered Committee (EC) composed of officers constituted under Nirbhaya assesses and recommends funding proposals under the Nirbhaya Fund in collaboration with relevant line ministries/departments/agencies.
After assessment by the EC, the Ministries/Departments concerned obtain approval from their respective competent financial authorities to release funds from their respective budgets and implement the approved projects/programmes directly or through the States/Territories of the Union/executing agencies.
Under the Nirbhaya Fund, the One Stop Center (OSC) program has also been implemented nationwide since April 2015.
CSOs aim to support women affected by violence with a range of integrated services under one roof, such as police facilitation, medical assistance, provision of legal and psychosocial advice and temporary shelter.