The ministry targets 25% female leadership in public enterprises by 2023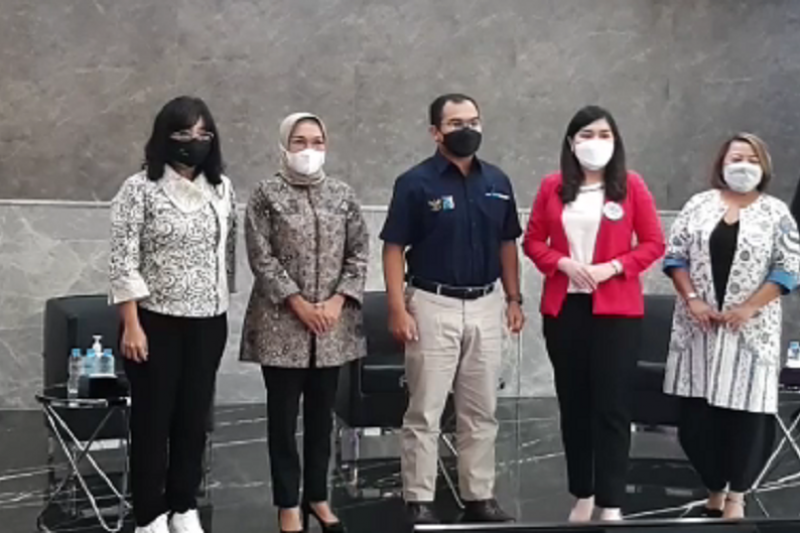 We commit, as stipulated in our target, that the leadership of women in public enterprises will reach 25% by 2023
Jakarta (ANTARA) – The State Enterprise Ministry has pledged to push for greater female leadership in state-owned enterprises and aims to have 25% female leadership in state-owned enterprises by 2023, a declared an official.
The ministry also envisions 10 percent youth leadership in state-owned enterprises by 2023, deputy of the ministry for human resources and information technology, Tedi Bharata, told a conference on Monday. online press release.
"We commit, as stipulated in our target, that the leadership of women in public enterprises will reach 25% by 2023," he said.
"Of course we have (deployed programs) to achieve these goals, one of which is a mentoring program for women and also programs that we run; then the director of Srikandi BUMN, Ms. Tina T. Kemala Intan, is currently working on a mentoring program with the World Bank, "he explained.
Thus, the ministry is not only working alone, but also collaborating with other parties, including the World Bank, to increase human resources in state-owned enterprises, Bharata said.
State Enterprise Minister Erick Thohir has expressed a desire to see 15 percent of the top ranks of state-owned enterprises occupied by women managers this year.
The minister said his ministry is encouraging more women to become leaders or bosses in state-owned enterprises.
The ministry encourages women to establish their existence as career women by creating Srikandi BUMN, he said. With the Srikandi BUMN, it is expected that there will be an increase in the representation of women in the leadership ranks to improve gender equality in the public enterprise environment, he added.
Thohir also praised women for their strength as individuals filling multiple roles every day.
Recently, the Ministry of Public Enterprise and Plan Indonesia collaborated to organize #GirlsTakeover, a campaign to commemorate International Day of the Girl Child every year.
This year the theme was gender equality or equity at work and youth leadership. Six finalists were chosen from around seven thousand girls who took part in the campaign. The finalists had the opportunity to hold managerial positions within the ministry and five public companies.
Related News: Women's Leadership in SOE Sustainability Is Crucial: Ministry
Related News: Public Enterprise Minister Launches #GirlsTakeOver to Promote Women's Leadership
Related News: SOE Minister Thohir Supports Young Women's Leadership