Women's empowerment must be instilled in families: ministry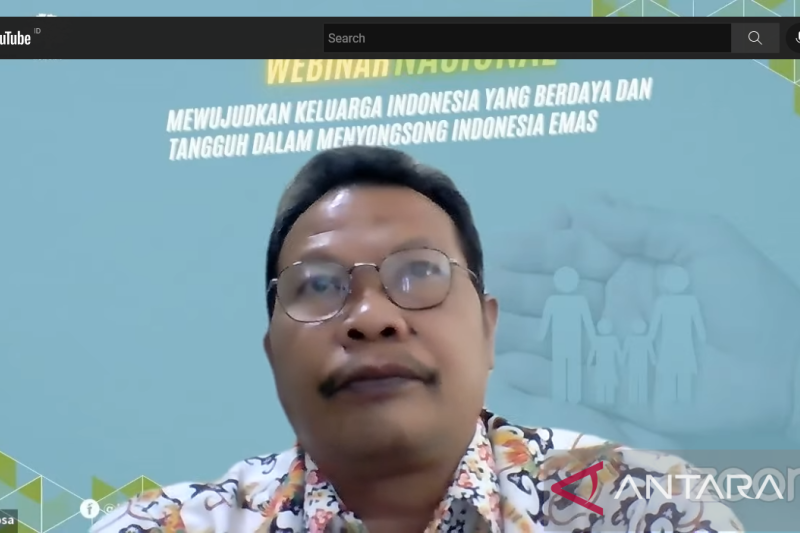 Jakarta (ANTARA) – Deputy Assistant for Family Participation Enhancement at the Ministry of Women Empowerment and Child Welfare, Priyadi Santosa has said that empowering women and protecting the childhood should be instilled in families.
"The fact is, the development of women's empowerment and child protection needs to be more effective. We need to instill them in families," he said during a webinar on "Creating Self-Reliant Indonesian Families and resilient to welcome a golden Indonesia". by Wednesday.
This is important because even though the law has emphasized that every citizen has the right to a decent life, in reality, so far, the position of women still lags behind men in this respect, and the rights of children are also always overlooked, he noted.
For this reason, development that pays attention to gender mainstreaming is crucial. "That should become a concern," he said.
The Ministry for the Promotion of Women and Child Protection continues to encourage the strengthening of the quality of the family through the implementation of local government policies in accordance with the law.
"The families we want to create are quality families, namely families that are gender-sensitive and attentive to children's rights," he said.
The Ministry of Women Empowerment and Child Welfare has compiled the Family Quality Index to measure family quality.
Santosa said the index uses 29 indicators from 5 dimensions to measure family quality.
The index can only measure at the national and provincial level because not all districts and cities have valid data, he added.
To implement the quality development of gender sensitive families, it refers to the concept of family resilience as regulated in Regulation Number 6 of 2013 of the Minister of Women Empowerment and Child Welfare regarding the family development, which includes five components of resilience.
The five components of resilience are the legal basis of marriage, family integrity, gender partnership in the family, physical resilience, economic resilience, socio-psychological resilience and socio-cultural resilience.
Related news: Economic empowerment can help solve problems for women and children: minister
Related News: Puspayoga hails police chief's decision to promote female officers